Crystal Reports and Document Management made easy!
Ripplestone is an affordable web based Crystal Reports management and distribution software package. It allows users to View , Publish and Schedule any Crystal Report, Microsoft Office Document or PDF from a web browser in a secure environment.
Ripplestone has a simple and easy to use web interface to help manage, publish and schedule all your Crystal Reports. It is an inexpensive alternative to purchasing Crystal Reports Server.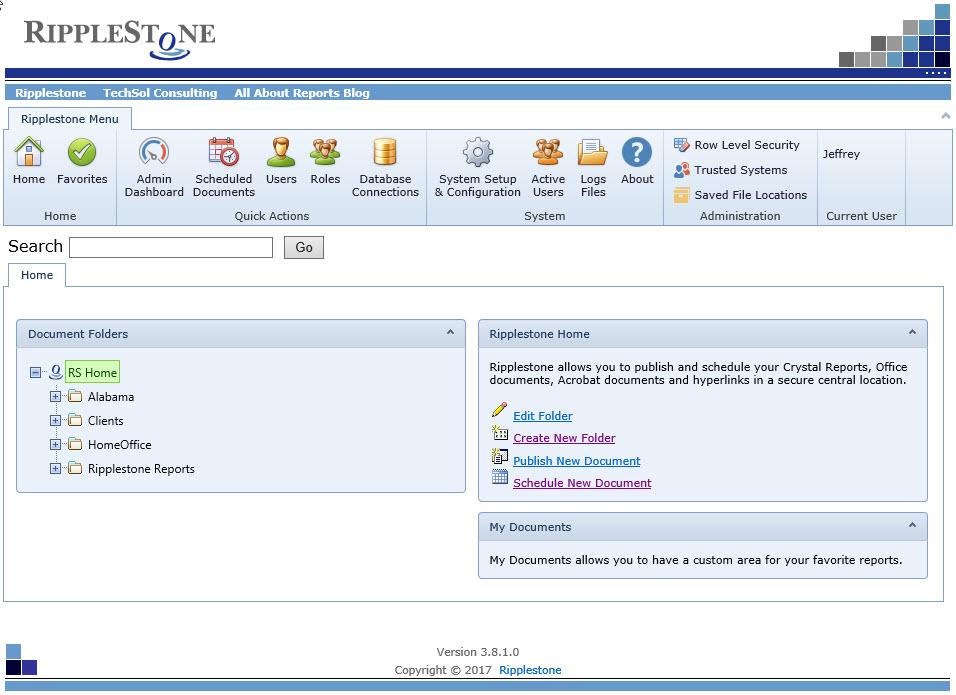 Ripplestone includes the most requested features of Crystal Reports Server, without the cost. Our product covers Crystal Reports 2016, 2013, 2011, 2008, XI, 10, 9 and 8.5.
Ripplestone offers key features that enhance your use of Crystal Reports:
Ripplestone is priced by the server and has unlimited users.
Try Ripplestone today with our Free Trial version.