Overview

Below are the new features, updates and bug fixes for version 3.4.4
Scheduler Changes

Added New Copy Feature (3.4.4.1)
Added a new feature to the scheduler page to copy an existing job.

Display the Error message for Failed Jobs (3.4.4.1)
If a scheduled job fails, the Schedule History will display a link so the administrator can see what caused the failure.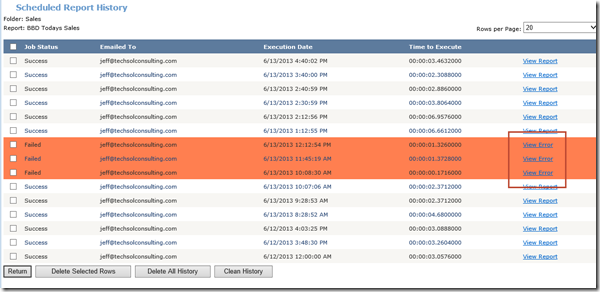 Added new fields to display the Created and Modified Information (3.4.4.1)
The Edit Schedule page now displays who created the schedule and when and who last modified the record and when.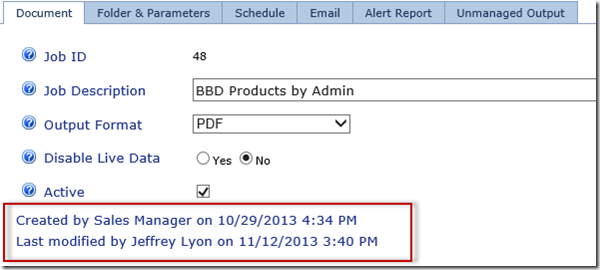 The Scheduled Documents Page Remembers the Last Clicked Item (3.4.4.3)
Updated the Schedule Document page to return and highlight the last viewed scheduled job when going to the Edit Schedule page or the Schedule History page. This new feature also remembers the rows per page that was selected.
Added a Date Token to the Unmanaged Output (3.4.4.4)
Added a new Date Token feature to the Unmanaged Output file name. By using the token of in the file name field the system will insert the current date when the document is created.

Changed the Quarterly Interval (3.4.4.4)
Updated the Quarterly option to allow the user to select the last day or day of the week for the current quarter.

Added New Validation that will limit who can Edit and Delete Jobs (3.4.4.3)
Added new validation so that only administrators and the super user can edit and delete all scheduled jobs. For users that have scheduler access then can only edit and delete their own jobs; they cannot edit or delete jobs created by another user.
Added New Field to display the Next Run Date and Time (3.4.4.3)
Added a new field to display the Next Run date and time.

Bug Fixes

Fixed an Issue With the RS Express feature with Multiple Value Parameters (3.4.4.4)
If you are using the RS Express feature and you were passing in parameter values that has multiple values for the same parameter you would get an error. This has been fixed and you can now pass in multiple parameter values.